LIGHTWEIGHT BEARINGS FOR MOTION CONTROL
Looking to take your motion control and film production to the next level? Franke have over 10 years' experience helping clients achieve their vision of smooth, seamless and silent filming with Franke lightweight bearings. Check out our latest video to find out more. 
An ingeniously simple principle
Our Wire Race Bearings are based on a simple yet ingenious principle: Individual race rings made of wire are fitted with a raceway that is designed precisely to match the diameter of the rolling elements. Therefore, the rolling action does not take place directly between the rolling elements and mating structure, but rather with low-friction on the four open race rings. This engineering principle permits free design of the mating structure in terms of its geometry and material selection.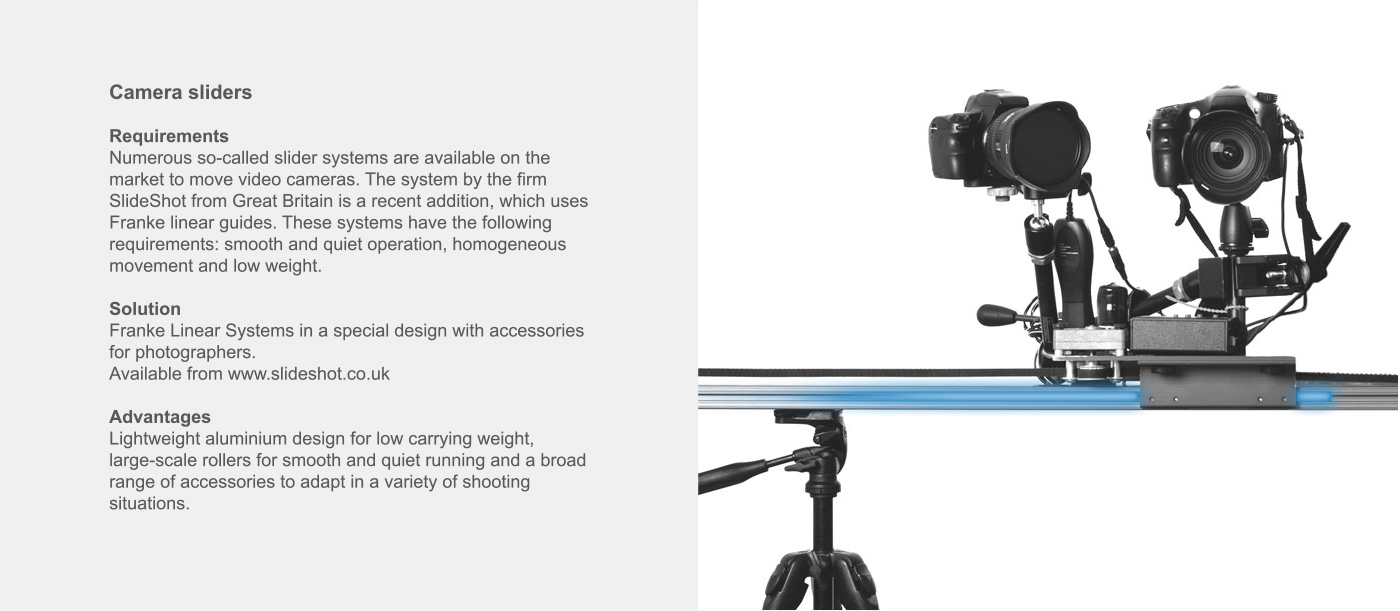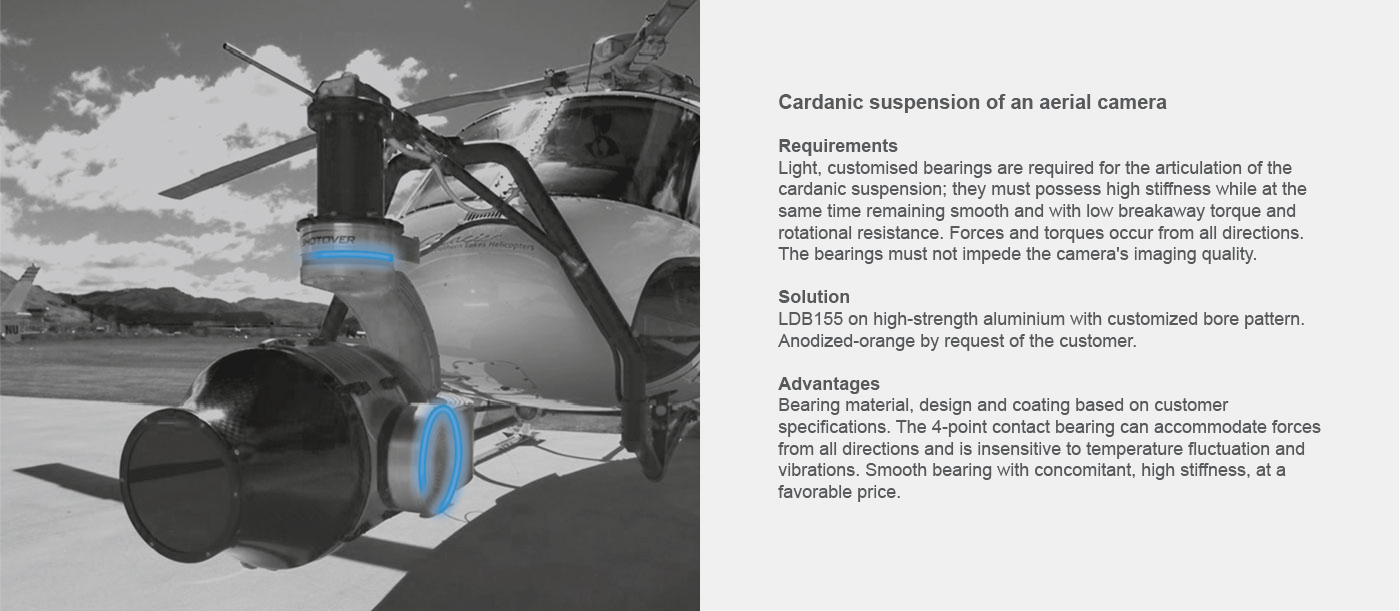 Do you have an project that is in need of a bespoke bearing? If so give us a call on 01772 780200 or contact us below.