The UK's First Standard Size Direct Drive
Introducing the UK's first standard size Direct Drive Bearings from Franke. All the benefits of Franke industry leading technology in a standard size. Meaning you can benefit from shorter lead times, lower costs and a plug and play direct drive, ready to be programmed to your application.
Franke bearings with integrated direct drives are complete powertrain components, ideal for when small mounting space meets dynamic agility. Integrating a complete drive system into a Franke bearing housing, means that components which are usually subject to heavy wear can be disposed of entirely. Components such as: gears, drives, motors, gearboxes, pulleys, shafts, chains, belts and pinions. Without further mechanical parts, the driving force in the bearing and power transmission guarantees position accuracy even at high speeds.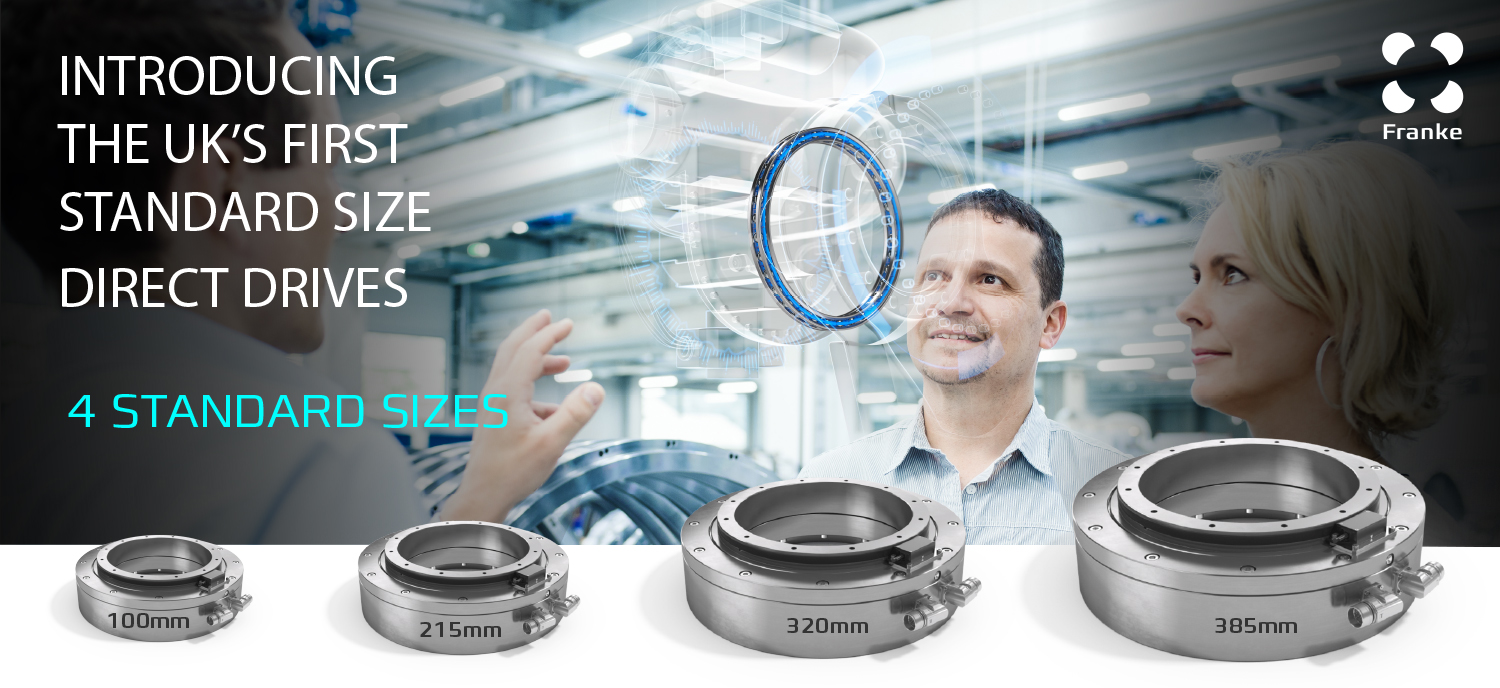 Material: Steel
Operating Temperature: -10°C to +80°C
Repeatability: Up to 10 Microns
Energy Savings: Up to 30%
Programmable: 0-360° clockwise and anticlockwise rotations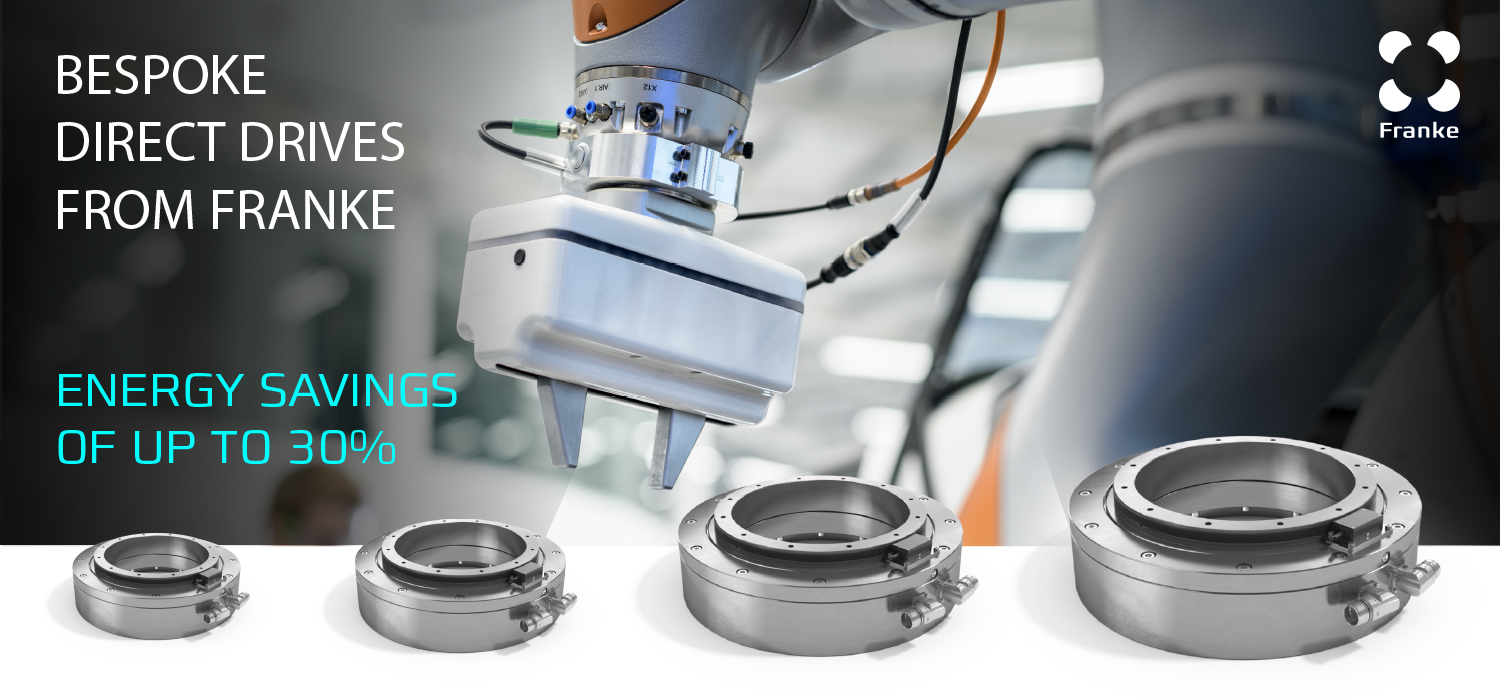 We also understand that one specification doesn't fit all, therefore we also offer a bespoke Direct Drive service. If your application requires something a little more unique we can design and build your new Direct Drive to your specification.
Bespoke Sizes
Bespoke Speeds
Bespoke Torque
Bespoke Repeatability
Bespoke Rotations
Bespoke Temperature Tolerances
Bespoke Directions
Bespoke Material Choice
Bespoke to your application…
Advantages
Maximum design freedom, without compromising precision or load capacity.