1949. Dreams, ideas, targets and the courage to go his own way.
For our company founder Erich Franke the step into self-employment was a risk. Although there was a spirit of optimism everywhere and many famous companies found their origins back then, the risk was still great. With a handful of loyal employees, self-developed means of production and great technical know-how, Erich Franke succeeded 70 years ago as an entrepreneur.
The Wire Race Bearing turned out to be an ingenious product idea and soon found great popularity. At that time, as well as nowadays, innovative designers took advantage of the freedom of design and unlimited choice of materials for the enclosing structure of our bearings, developing space-saving solutions that exactly fit their needs.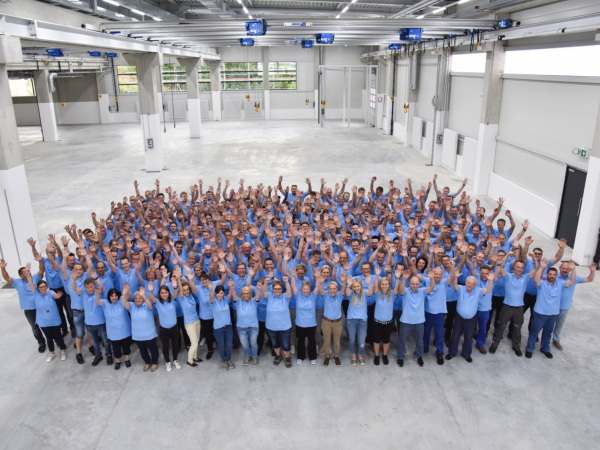 …to the decade of Industry 4.0
2019. Globalisation. Digitisation. Man-machine collaboration. The world is changing faster and faster. Meanwhile, supporting the UK office, more than 260 people work in the Franke headquarters in Aalen. Franke Wire Race Bearings and linear systems are available worldwide through numerous agencies and partners.
As a modern company, we drive development and customer service to a new level. Our products and services are adapted to the needs of our customers. Value streams and defined processes ensure efficient production processes and consistently high quality. Franke has developed into an innovative, flexible and efficient partner for customers all over the world. Together we find new solutions for movement tasks daily.