With a collective knowledge and experience of over 75 years helping engineers innovate, our team strive to collaborate with our customers, to ensure we offer expert solutions for a wide variety of projects and applications.
We offer on-site assessments to gain a full understanding of your problem and requirements. 

Following a full assessment, we will discuss with all your relevant stakeholders your bespoke needs and concerns, so that we understand fully the criteria needed for your application. 

From the first assessment you will receive concise answers, helpful communication and reliable information, giving you and your team real-time reactions to urgent problems.
With our industry specific knowledge, we are able to offer specialised solutions, adapted to your requirements.

We will explore all suitable options and assist you, working in partnership with your Design, Projects & Engineering teams, to offer simple, effective solutions in the form of bespoke, precision products from a quality industry recognised brand.

We offer unparalleled and flexible support, providing you with the optimum solution to each application.
Our specialist team are able to provide a unique installation and fitting service. Giving you the peace of mind that you only need to liaise with one trusted supplier, who understands your application and requirements.

We have vast experience working on various sites across the UK, supporting teams with their bespoke design and special purpose-built machines. We work across a wide range of sites and industries ranging from nuclear and aerospace through to automotive and manufacturing.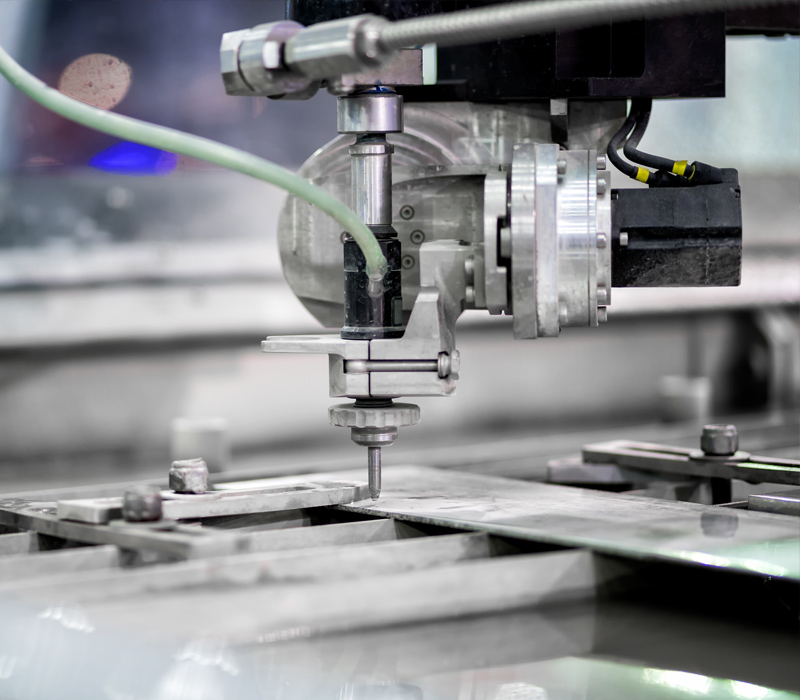 Requirements
Cutting with water jets calls for exact and rapid movements of the cutting head above the work piece, to create even and smooth edges to travel along even more complex geometries.
Solution
Franke Linear Motor module FTH Drive with integrated direct drive.
Advantages
Lightweight aluminium design for low weight and dynamic movement. The linear motor is integrated in the rail profile. This makes the module extremely flat and ensures it requires very little mounting space. The aluminium body and the non-corrosive running bars make the system insensitive to moisture.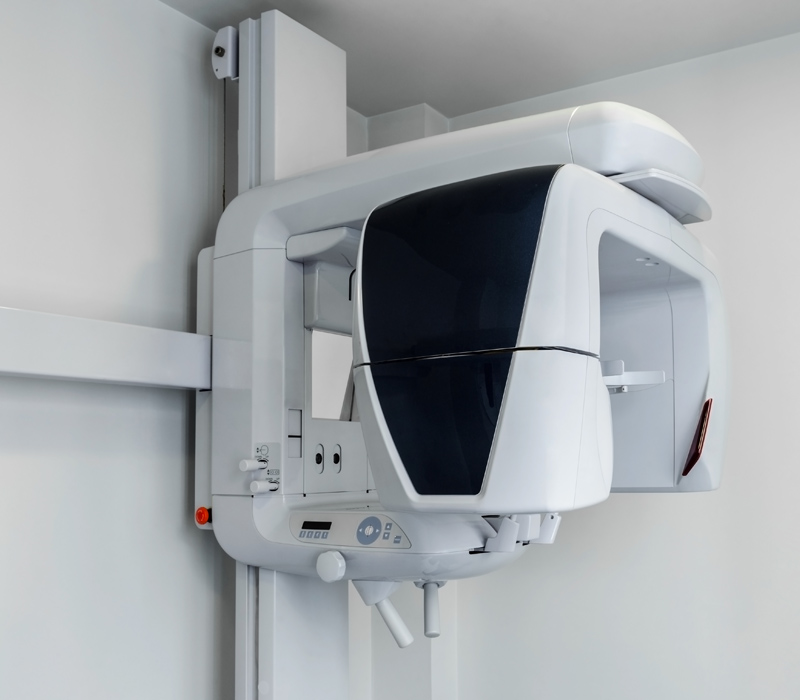 Requirements
Linear Guide used in secondary panel of the dental X-Ray device. Purpose of the panel is to enable exact X-Ray imaging. Primary requirement that the unit travels without any oscillation and the guide must run easily and smoothly.
Solution
FDL12 integrated directly into the customised carriage mount. A lateral grub screw used to set the slide resistance and the stiffness of the system. This guarantees movement without any oscillation.
Advantages
The guide runs evenly, quietly and cleanly. The elevated preload ().6 to ).8N) ensures that the secondary panel travels free from oscillation. The guide comes with lifetime lubrication. The sealed, single-row ball bearing means that no lubricant can leak to the outside.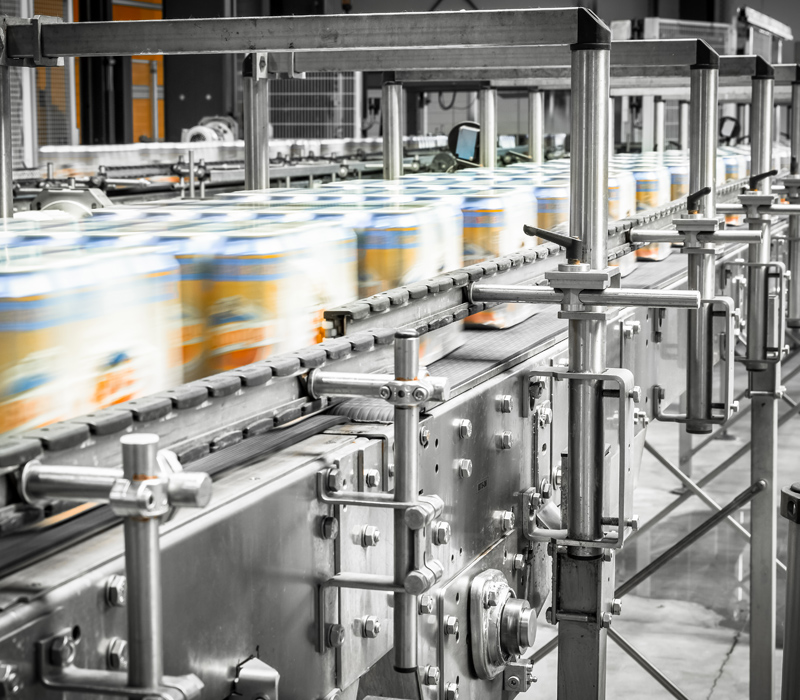 Requirements
Due to working at high speeds the linear guides needed must be resistant to aggressive materials (e.g salt, sugar, spray water). The machine had stoke lengths of 1500mm to 2100mm with an average annual mileage of 30,000km per year.
Solution
The aluminium roller guides in series FDA20
Advantages
The aluminium roller guides FDA enables speeds of up to 10m/s. The stroke lengths are infinitely variable. Central lubrication on the cassette achieves high service life and substantial mileage. Grease nipples fitted to the front, allow for convenient lubricant replenishment while the guides are fitted.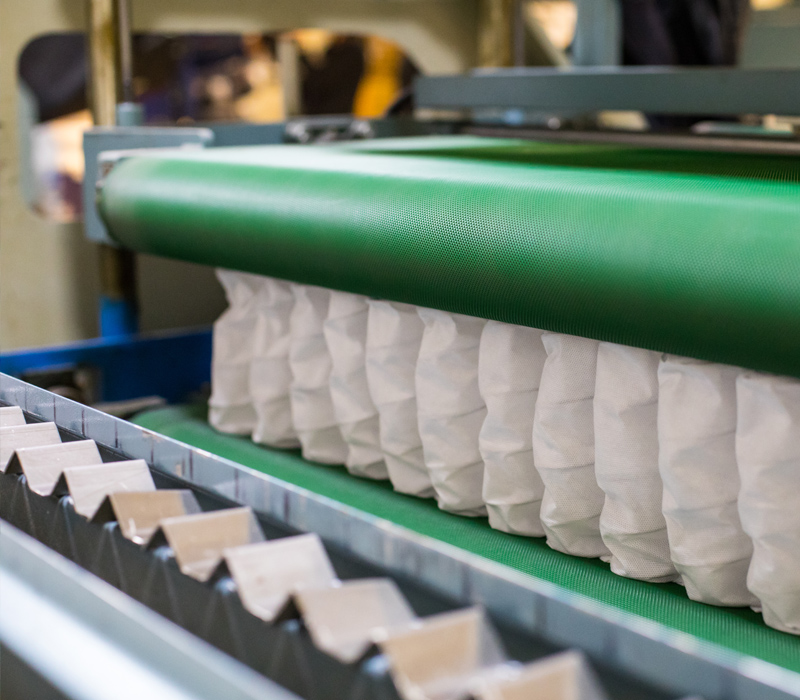 Requirements
Bonding points to bond the mattresses are positioned in the centre of the gantry. The guides are used to travel to the gantry along the x and y axes. The assembly surfaces of the guides are not processed in order to save costs.
Solution
The aluminium roller guide FDA25 in a length of 2000mm.
Advantages
The guide unit, motorised by a toothed belt, travels at a speed of 50m/min. The guide is fitted directly to the unprocessed aluminium substructure. This involves mounting aluminium on aluminium, which means there is no bi-metal edict in the event of temperature fluctuations. This cost efficient solution makes the system competitive.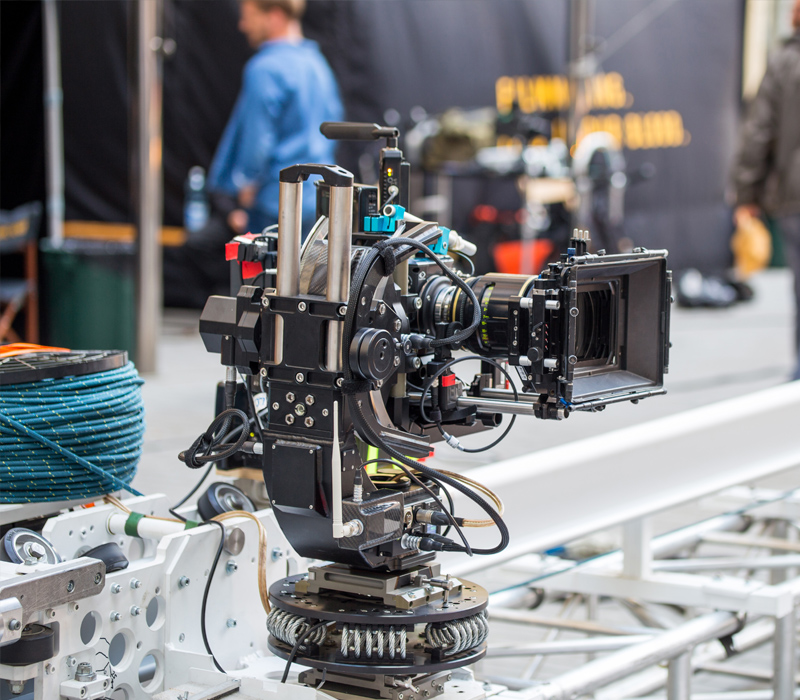 Requirements
Quiet Operation, homogeneous movement and low weight.
Solution
Franke Linear Systems in a variety of lengths with accessories.
Advantages
Lightweight aluminium design for low carrying weight, large-scale rollers for smooth and quiet running and a broad range of accessories to adapt in a variety of shooting situations
Do you have a Linear Application that we can help with?
Do you have an application or invention that is in need of a bespoke bearing? We have been supporting engineers and inventors for over 70 years, helping to turn concepts and designs into reality. Get in touch to challenge us!